A Bit About Us

Ambient Media was started by Rufus Carson in 2009, along with founding partner Joe Bates, and in 2011 Erin Bates joined the team as the business grew. AM is the culmination of their years of experience in the stage and entertainment industry.
Rufus is a veteran of over 75,000 hours in the concert and theater realm since 1991. His specialties include the design, installation, and operation of lighting systems, rigging, staging, audio, video, and other technical niches. Over the years he has worked on shows for hundreds of performers including many notable artists and individuals and other clients (Cisco, BMW, USC, Blue Cross…) in arenas, theaters, civic centers, schools, and stadiums of every shape and size. Rufus remains widely known and respected in these specialties and is the go-to guy when complex setups are required. Creative detail and engineering are carefully thought out to meet the vision of each client.
Joe and Erin have worked extensively in event installations, and client relations for years, and have soundly put their talents to work for every kind of special event. They are avid musicians and have been involved since an early age, performing and recording thousands of times with bands right up to the present. Joe gained experience in the design of audio, video, lighting, and acoustic treatment installations, and has previously owned and operated a music recording studio. Their superior care for clients is second to none.
The varied background and devotion of these leaders ensure peace of mind that your event will run smoothly. The result will leave your guests with memories of an event that is nothing short of awesome!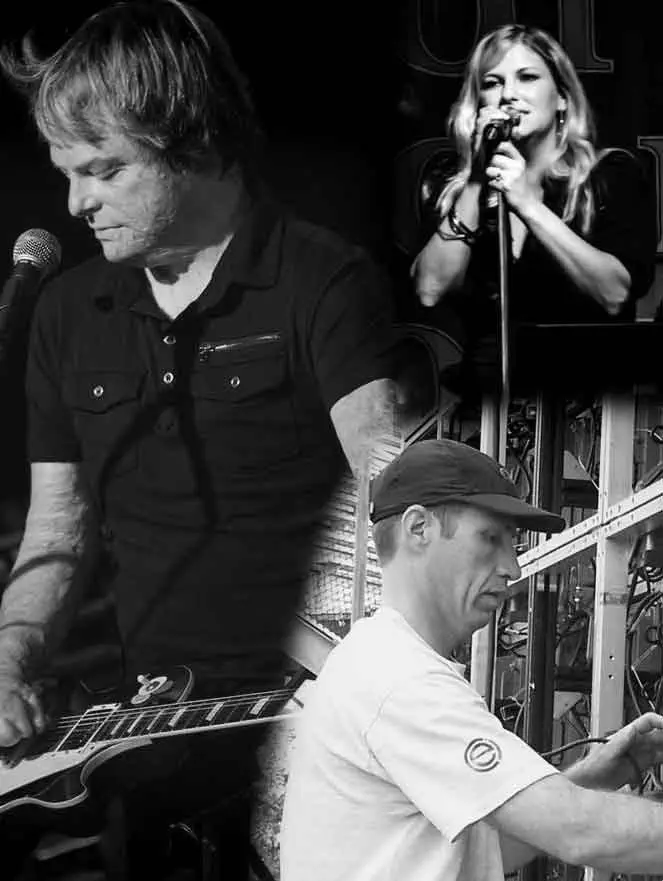 TALENT IS ABUNDENT WITH OUR DREAM TEAM, AND WE EAGERLY AWAIT THE OPPORTUNITY TO HELP YOU PRODUCE THE "THEATRE OF YOUR MIND."