We've partnered with a number of other vendors we recommend you use for your event.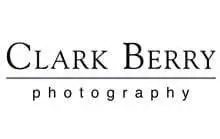 Clark Berry Photography
Photography
Clark & Becki Berry specialize in creating unique portraits of brides, seniors, beauty queens, babies and families are mostly known for their wedding imagery. Clark was named South Carolina Photographer of the Year in 2009 by the Professional Photographers of South Carolina (PPSC). Available for travel.