We Are Here To Serve You
Ambient Media of Columbia, SC offers professional event services in Lighting, Audio, Video, and Staging for weddings, political, corporate events, seminars, trade shows, concerts, theater productions, sports events, fashion shows and more!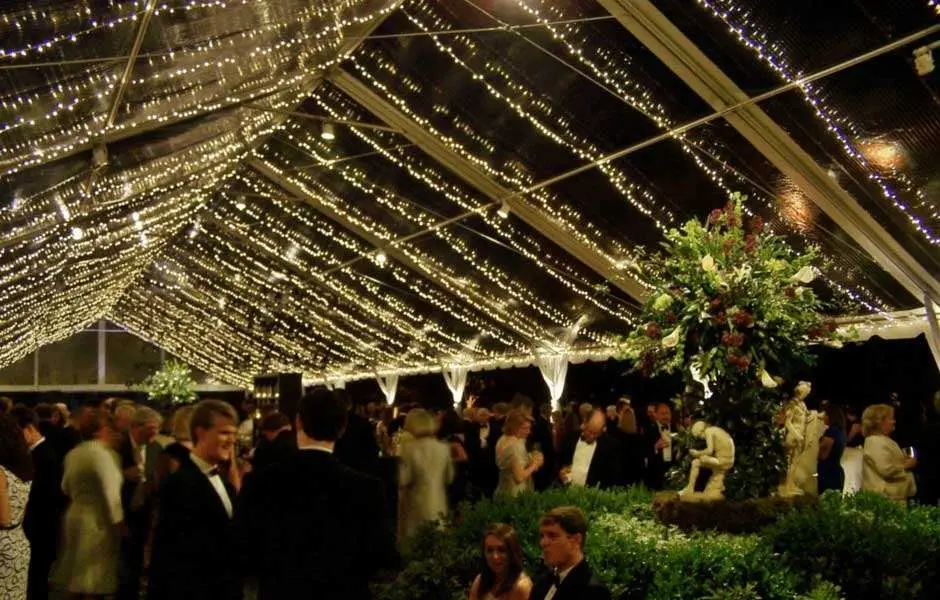 Lighting
We mainly craft that impact with lighting, transforming a plain space into veritable eye candy. Ambient Media provides lighting for any occasion, matching the right equipment to your needs. Decorative lighting is our chosen specialty. Every event space is a blank canvas, indoors or outdoors. We tap into the artistry of lighting and endeavor to transform a plain space into your dream event. Lighting design can be as special and different as you want or need it to be. Our extensive background in theater and concert work can be your tool to thoughtfully illuminate any event, helping your beautiful elements pop, or adding color, depth, and texture with the lighting itself. We appreciate any opportunity and challenge and hope that we can help with the transformation of your next event. Whatever the situation calls for, Ambient Media will tailor the lights and effects to fit your taste and goals… the possibilities are limited only by the imagination.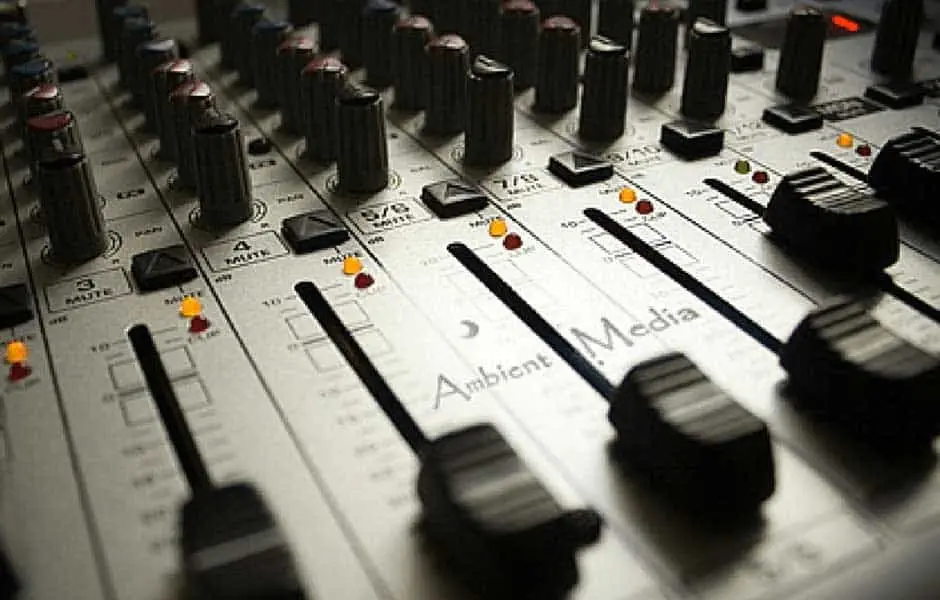 Audio
What you hear will be clear and perfectly suited to the setting. We can address any audio concern, which may include sound systems for guest speakers and presentations, band setups of any size and variety, live recording, feeding audio to the press 'house' sound system, DJ/dance music, outside PA systems, etc. Our experience in audio support is broad and deep, so that your event will be heard by all!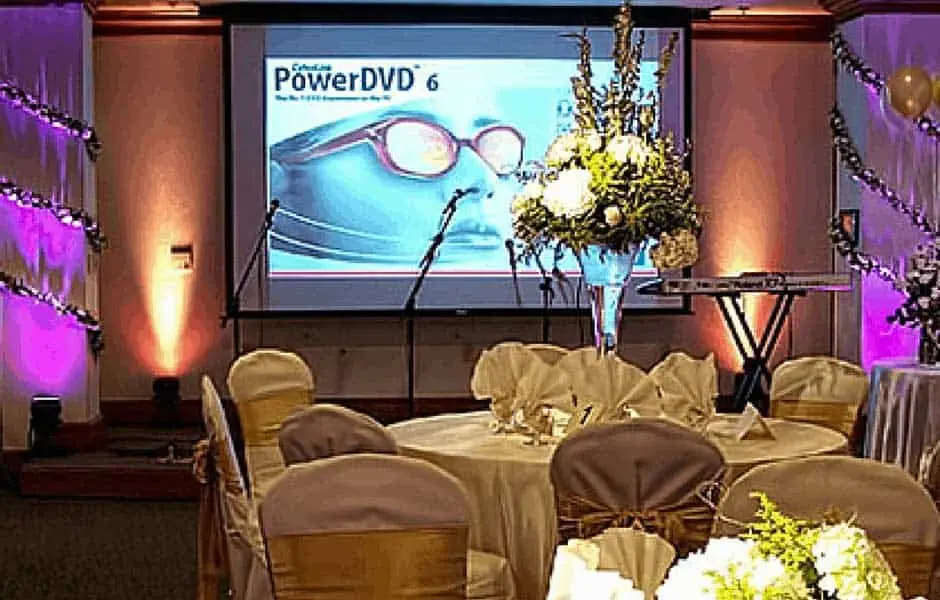 Video
Ambient Media offers setups for video playback at any kind of event, including wedding receptions, corporate and banquet presentations, etc. We strive to provide the right system for the venue, audience, and budget. Videography and editing are also available through Ambient Media, and we have many resources available to our friends in business.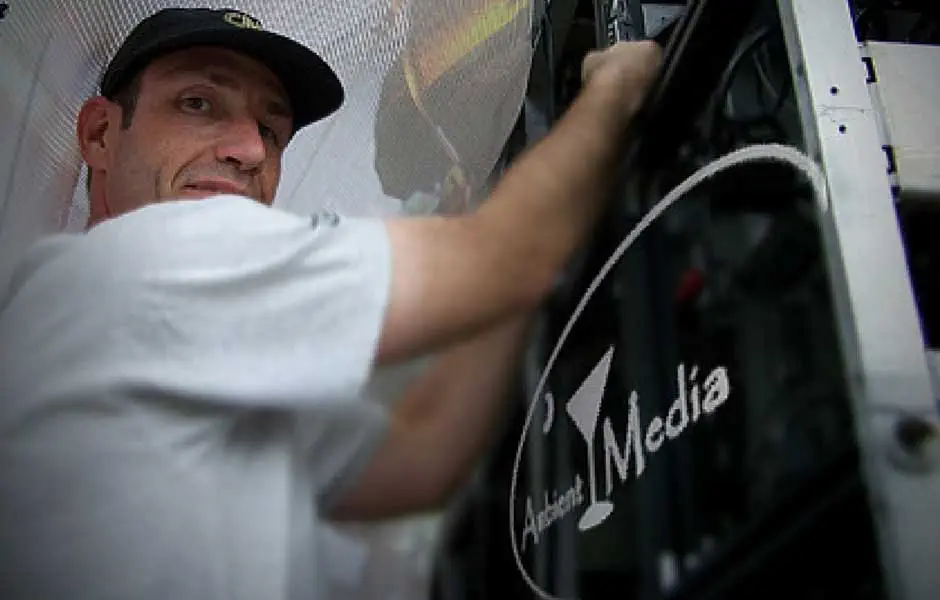 Installations
Our staff has professionally installed AV systems into many churches, banquet halls, theaters, schools, conference rooms, fitness facilities, the list goes on. We bring a wealth of knowledge and experience to the table for each installation. Ambient Media will see any project through from A-Z, and might involve design, specification, meticulous craftsmanship, training, support, and more for our clients.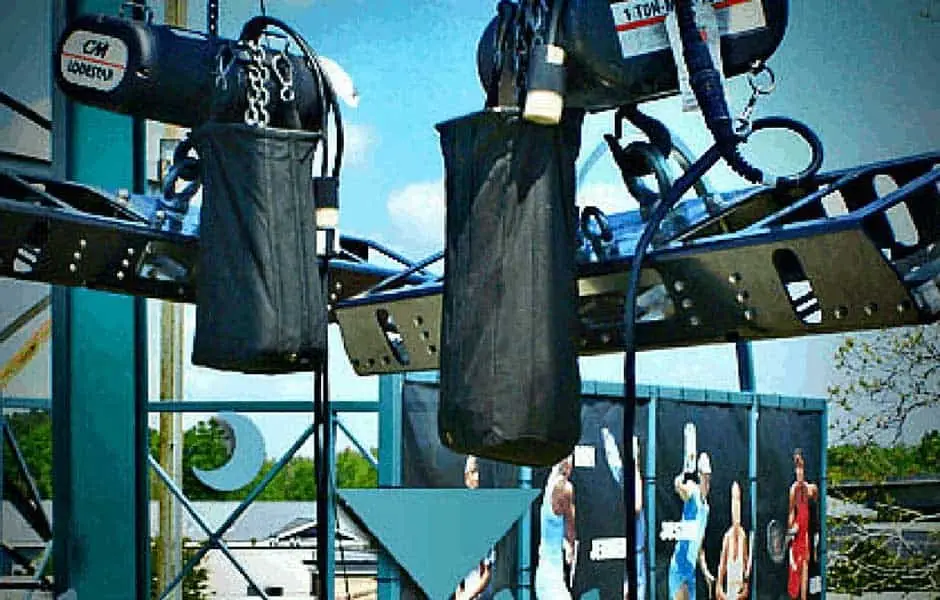 Rigging / Staging
These things present equal opportunity danger in inexperienced hands, and we discourage leaving it to chance or guesswork. We have many years in safe and proven rigging practices and only use qualified technicians. It is important to us to maintain a perfect record with no injuries. If you have a project that requires the safe hanging or erection of any object which could cause injury or fatality, please call on us to provide the best solution for getting it done.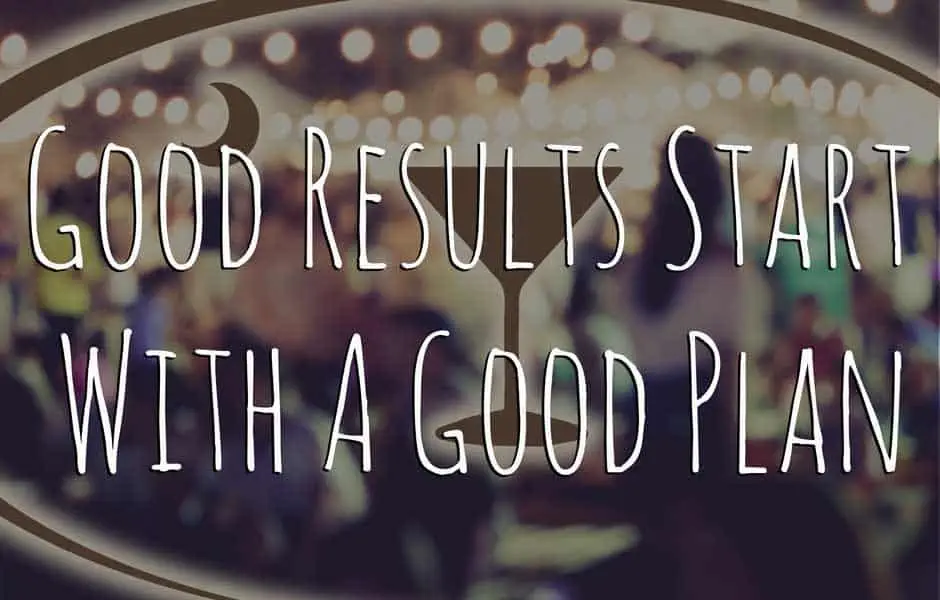 Consultation
We listen carefully and through understanding our client's vision we can help guide them to the right technical solutions, the right venues, or even other industry vendors when needed. The biggest hurdle for the layperson is often not lack of intelligence or vision, but of understanding the systems involved. We advise clients on special events, permanent A/V installations, and system designs. Our collective and individual experience and ethical approach to business help us offer honest and pertinent advice. Bring your challenge to the table and allow us to prove the value of our service!
Get a Quote
Ambient Media's focus is on your event's creative elements and designs.
Our method of focus & design ensures your peace-of-mind knowing that the outcome, the results, and the unique experience you desire will be remembered…  not just by you, but also by each of your guests for years to come.
Get a Quote
Clients We've Worked With