"Ability proceeds from a fusion of skills, knowledge, understanding and imagination, consolidated by experience.
Every event space is a blank canvas, indoors or outdoors. We tap into the artistry of lighting and endeavor to transform a plain space into your dream event. Lighting design can be as special and different as you want or need it to be. Our extensive background in theater and concert work can be your tool to thoughtfully illuminate any event, helping your beautiful elements pop, or adding color, depth, and texture with the lighting itself. We appreciate any opportunity and challenge and hope that we can help with the transformation of your next event.
RECENT ARTICLES

HERE ARE SOME POST UPDATES WITH PICTURES OF SOME OF THE PAST EVENTS WE'VE HAD THE PRIVILEGE OF BEING BROUGHT IN FOR OUR AWESOME CLIENTS. LOOK THROUGH THE PICTURES AND GLEEN SOME IDEAS FOR YOUR UPCOMING EVENT, AND CONTACT US WITH ANY QUESTIONS.
Julianne Sojourner, who owns the floral and event design business, My Friend's Garden, called on us to help light this beautiful wedding [...]
We had a great time helping Tiffany Singleton of Everlasting Impressions Planning and Decor transform the Clubhouse and Cobblestone Park Golf Club [...]
This engagement party for Steven and Tyler was just a few months ago but [...]
Arlee Carson
Cricket Newman designs asked Ambient Media to join their team in creating this beautiful atmosphere for the Stuckey Wedding at Forest Lake Club back [...]
Arlee Carson
One of our most popular lighting elements is the "Mini-String [...]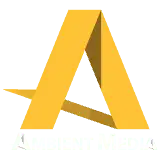 DO YOU HAVE A BIG EVENT WE CAN HELP WITH?